Guest Bathroom Makeover Sources + Price Breakdown
Sharing detailed sources and price breakdown for our budget guest bathroom makeover and showing you how to get this bathroom for yourself, including some DIY tips and tricks that you can use to save money
Woo boy. I feel like a weight has been lifted off of me/this blog. After our first attempt at a One Room Challenge nearly derailed this blog entirely, it feels so great to be able to have this room completely done! In my guest bathroom makeover reveal post, I didn't include any sources, but that was on purpose because I just wanted to show you guys the final product.
BUT you guys also know that I enjoy a good bargain and so I wanted to share how much this cost, the sources of where we got everything to hopefully let you see a full gut job doesn't have to cost you billions of dollars.
Just a full disclosure, because this bathroom took so long to finish, some of the things we got are now sold out, so I've done my best to scour the internet and find something super comparable in both price and style. So, here we go!
To see detailed sources, keep reading below. To see the full cost breakdown, that'll be at the end of this post!
*Affiliate links may be used in this post. To read my full disclosure policy, click here.
Shop This Photo

Bathroom Vanity
Our vanity is the LERHYTTAN line of kitchen cabinets from Ikea. If you aren't too sure how Ikea cabinets work, you choose what you want your interior of the cabinets to look like (drawers, double drawers, big doors with shelves, etc) and then you pick whatever drawer/door fronts you want. So, that's what we did when we chose that line!
Spoiler alert: That "butcher block" countertop is actually not butcher block at all. It was a $30 DIY project that my husband did by nailing a 1×2 on the front of a 6×16 piece of wood. Then he stained it and sealed it and voila! Faux butcher block!
Shop This Photo

The Bekvam Ikea step stool was a super easy DIY hack that we did which I love because it ties in the wood on our countertops.
Shop This Potty … I mean photo

Shop This Photo

The Shelves
These shelves were a super easy and inexpensive DIY. They're 12″ deep and stained to match the Ikea Bekvam stool and our countertop. I also got to make this super cheap DIY thrifted match holder from a 79 cent Goodwill find! I love how it turned out!
As far as our decor items, most are things we had around the house already. I found that super awesome Magnolia Home seltzer bottle by ACCIDENT at TJ Maxx and it was honestly one of the best accidents I've had in a long time. And I live with toddlers and a chubby six month old. I deal with a lot of accidents.
Shop This Photo

The Tub
Now, in case you have forgotten, we got our tub for FIVE FRICKIN DOLLARS y'all so we saved a bunch of money there!
As far as the fixtures we picked out, I was a little worried about them because they have mixed reviews at best. Also, because it came from China, we had to buy a 12″ extender to add in the middle to make it taller because otherwise, our 3 year old wouldn't have even been able to stand underneath it. I sometimes think China forgets how big we are over here in the states.
THE DETAILED COST BREAKDOWN
For a grand total of…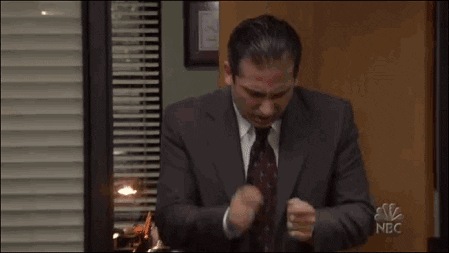 $4,143.54
Now, while that may seem like a ton of money, this was something we saved for and didn't have to go in any debt to do. AND not to mention Jordan was on the phone with his dad last night who got a quote for their own bathroom about this size and not even a full gut job and LABOR ALONE WAS $7000. YOU GUYS. SEVEN. THOUSAND. DOLLARS. I nearly vomited.